Sri Lankan menu 8.
Rice, kalupol coconut sambol, fried sprats in tomato, carrot and green beans curry and beetroot stir-fried curry makes our 8th Sri Lankan meal plan for you to try.
Rice and curry meal plan 8.
We are using a spicy, mildly toasted coconut to make this kalupol coconut sambol.
you can also substitute the coconut sambol by using a fresh coconut sambol(pol sambol).
An easy to make coconut side-dish that adds an extra level of taste to a Sri Lankan meal.
Find the recipe here,
Next would be a spicy fried sprats stir-fry in caramelized onions and tomatoes.
The sprats stir-fry gives this meal plan a more village type rice and curry menu, if you are going for this country cooking theme then make sure to replace the white rice with red rice as well.
Red rice is also a better healthier carb option.
Not all my kids love sprats, so I had to make an extra curry for them which is not shown here in the menu. If you have someone in the family who is not keen on sprats, then make a kalupol chicken curry or a Jaffna curry powder chicken curry for them.
Find the recipe here,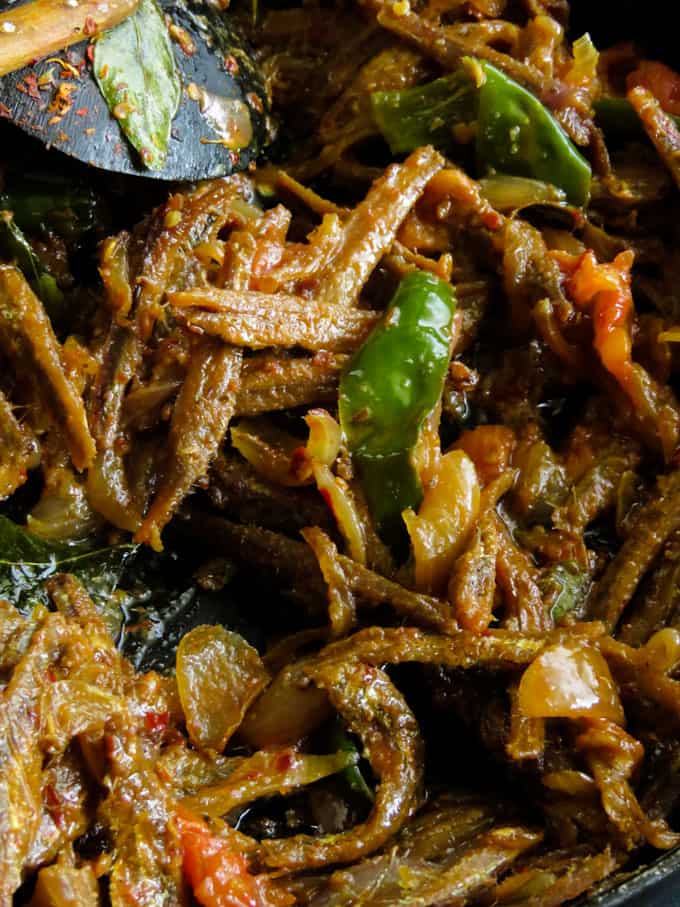 Having a mildly spiced coconut milk-based curry is a must in most Sri Lankan meal plans.
I opted to go with a mixed vegetable curry of carrot and beans which is a favorite of my kids.
Again there are so many other options you can try, potato curry, pumpkin curry, dhal curry, breadfruit curry or jack fruit curry are some of the other options you can use.
Find the recipe here,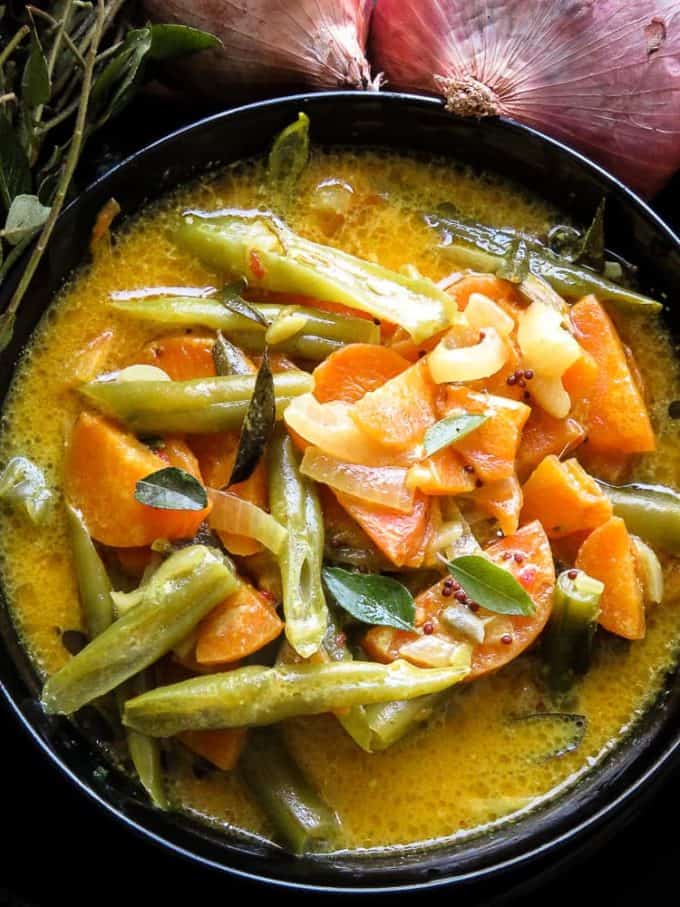 Finally, a vegetarian stir fry completes my 8th meal plan, you can replace this beetroot curry with a spicy carrot stir-fry, devil potato stir-fry, mushroom and bean stir-fry, green peas stir fry or a really tasty Kaju stir fry.
Find the recipe here,

Save the recipe to your favorite Pinterest board!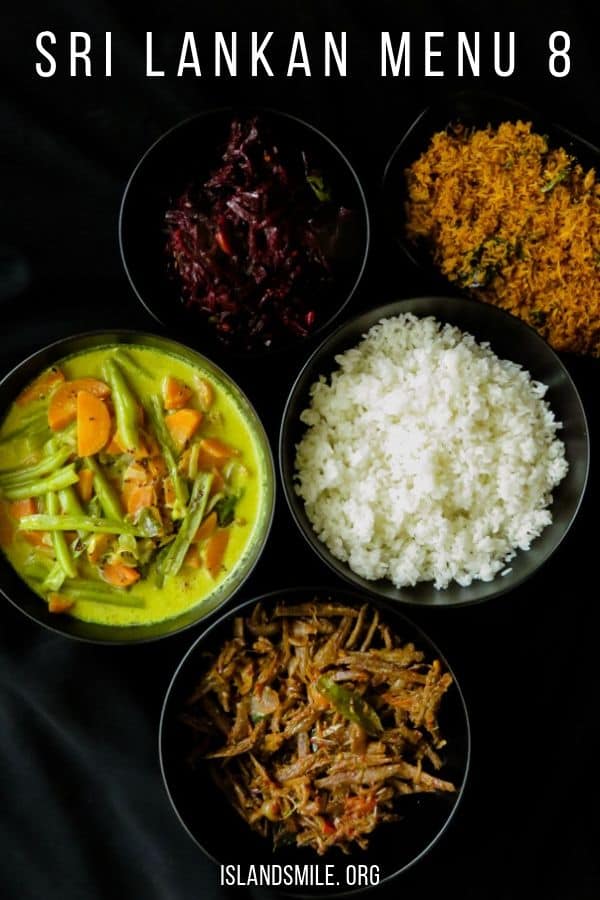 Here are the other Sri Lankan meal plans you can make at home.
Meal plan 1
Meal plan 2
Mealplan 3
Meal plan 4
Meal plan 5
Mealplan 6
Meal plan 7
Each recipe on this blog has been written with great care and love to the best of my ability with you in mind.
It's free and on the blog, for you to try anytime.
All I ask is that you do not save it on any apps, recipe boxes or online groups which will affect me as a food blogger and the growth of this blog. I would appreciate if you only share the link rather than the full recipe.
All images and text on this website are protected by copyright.