Sri Lankan meal plan 5.
Rice, creamy potato and bean curry, canned tuna stir-fry, spicy coconut sambol, garlic-kangkung stir-fry completes this homemade lunch idea.
I'm ditching the heavy meats and replacing it with a lighter dish.
A jack mackerel canned fish, semi-cooked into a stir-fry. I like to think that the combination of taste in this menu takes on the usual rice and curry theme of Sri Lankan meals.
If you've missed any of my other Sri Lankan meal plans, use the search bar and you'll be directed to the menus done so far.
SRI LANKAN MEAL PLAN- 5(HOME COOKED MEALS).
Click on the highlighted link before every image provided and you'll be taken to the recipe.
You can change and customize the meals to suit your needs, all I've done here is provided you with meals I've cooked for my family.
Begin by cooking this amazingly simple creamy potato-bean curry.
The dish is gluten-free, vegan, vegetarian and also can be a side dish for any type of meat. the curry helps to balance the spiciness of all the other dishes as well.
You might have noticed that the potato curry is the only dish with gravy so you might want to make it with some extra gravy.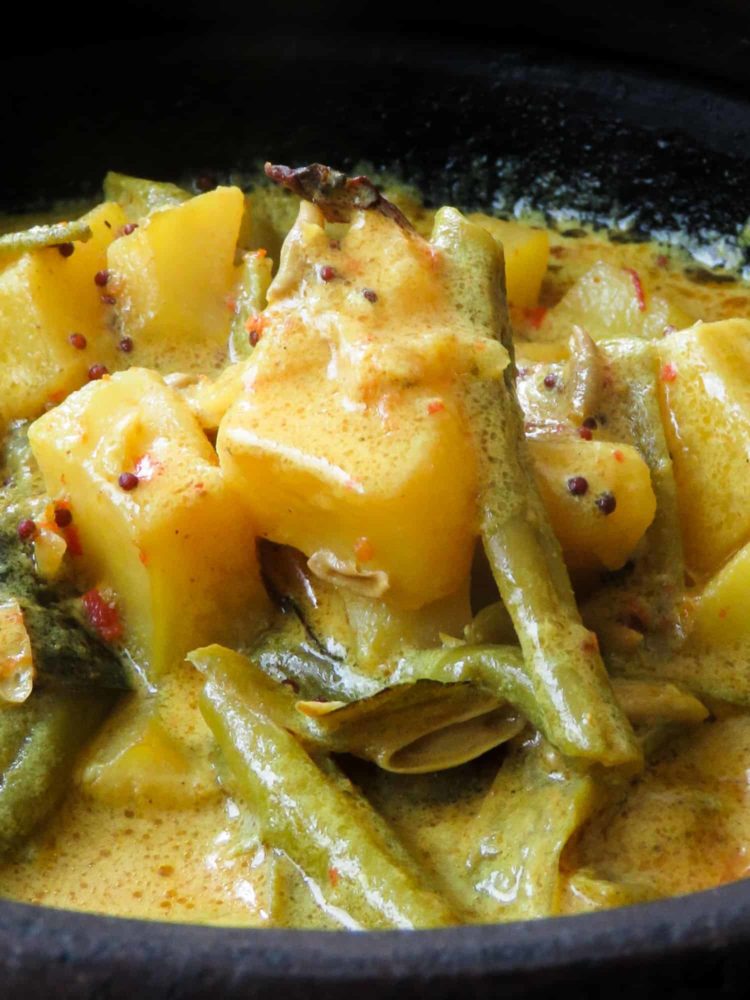 You already know canned fish makes a great emergency food, but they don't need to be bland.
I was tired of cooking heavy meats and wanted to use a lighter option, I chose to make canned fish stir-fry. any extra leftovers you can easily use to make breakfast sandwiches.
Make sure to splash some lime into the stir-fry to bring all the flavors out.
Even if I ditch every other dish in this menu, except for the rice and potato-bean curry, serve a big spoon of this spicy coconut sambol, I'll be a happy soul.
Make extra and you can have a simple dinner of pol sambol and buttered roast paan.
Keep in mind fresh coconut has a tendency to spoil easily so once you are done with lunch, refrigerate.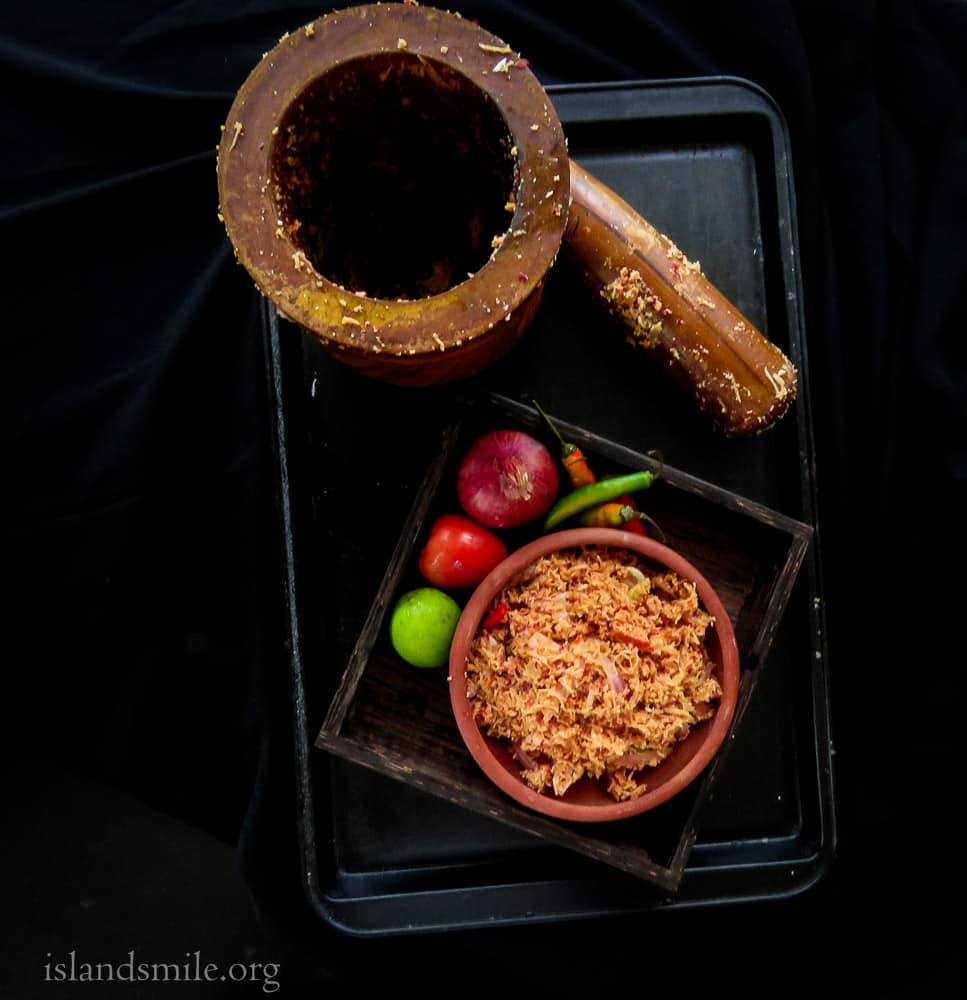 Kangkung stir-fry.
I'm not linking this to any recipe as it's an easy dish you can put together in minutes. all you have to do is, wash the kangkung, drain and pick the leaves with their young stems, heat a bit of oil, add garlic slivers to it and the kangkung into the pan,
The leaves will wilt quickly so just 1-2 minutes of cooking is all it takes, season with salt or soy sauce and you are done.
And that completes my fifth Sri Lankan meal plan.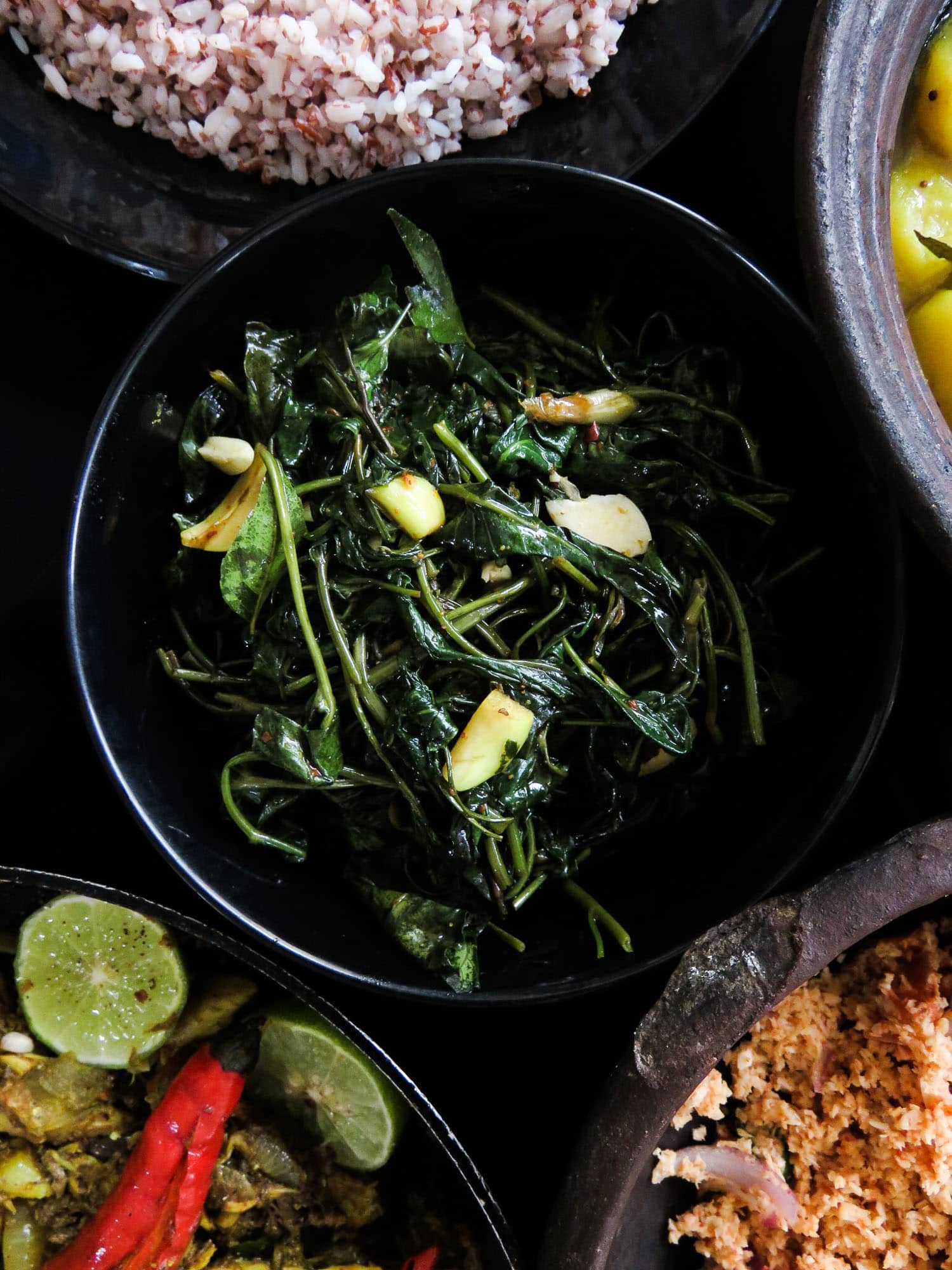 THANK YOU!
You've been a wonderful reader so far and I hope you enjoy making this recipe for your family.
Subscribe to the blog for new recipe updates and if you think this recipe was helpful to you, share my blog with someone who'll find these recipes helpful as well.