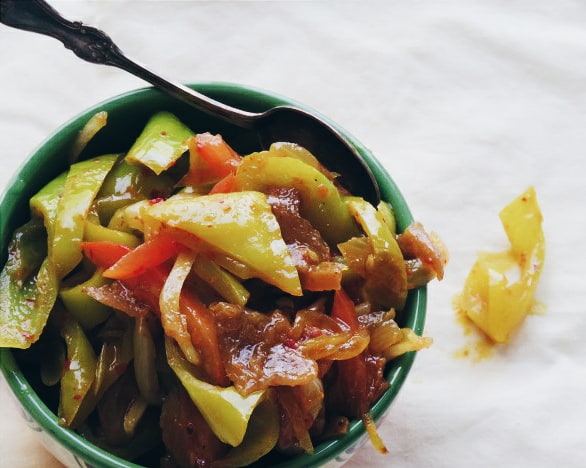 I'm on bed, surrounded by a sea of toys randomly placed, some seem to have found temporary homes underneath me, I'm not oblivious to them, just smart enough not to get rid of them until she's done her routine play act and instructional videos on make up and cooking, if I should clean before she's done, those bits and pieces of toys and play dough sprout legs and end up back on the bed again.
My morning bathroom breaks end with me staring at the floor wandering "did she do all this?". The mess created by Raaya, my three-year old.
I'm seasoned to everything the kids throw at me from tantrums to manipulation to conditional and unconditional love, always I've managed to find my way but with miss double trouble, I'm failing miserably.
Her list of naughty deeds are on the rise and I can't do anything about them, why?
Because between her and me stands three mighty protectors who give me their dirty looks that say, "How could you ?!", "You're the worst mom for scolding her".
She's scribbles on their school books, she borrows their pens and erasers and forgets to put them back, she goes after their doughnuts and cupcakes if left unattended, the list goes on yet they protect her.oh…I forgot she blames them for every, "who did it moment".
Yesterday she raided the fridge and left destruction behind, cracked egg on the floor, the bowl of pudding had craters made by tiny fingers. I'm not done, spilt milk, spoonfuls of milo consumed and wasted perfume and today, she gutted my make-up kit, through it all her guardians stand tall and I'm not allowed to say a word.
Picking up after kids was a form of exercise, now it's sheer torture on my knees and back, when I'm down, I stay down and pick as much as I can. This tiny human is making me feel my age.
There is also one other reason she gets away with everything…
The smile.
Recipe time
If done right this curry should make your lunch plate a joy.
What you will need
250g of Capsicums
Oil to cook
2-3 large onions chopped
1 large Tomato chopped
Handful of curry leaves
1/2 a Teaspoon of Turmeric
1/2 teaspoon of Chilli flecks
Pickled lime
Half a cup of water(optional)
Maldive fish (optional)
Chilli flecks
Salt to taste
Method
Deseed the Capsicum and cut lengthwise, please be mindful of the seeds as they tend to burn your hands.
Using medium heat, in a pan, gently sauté half of the chopped Onions, Tomatoes and Curry leaves.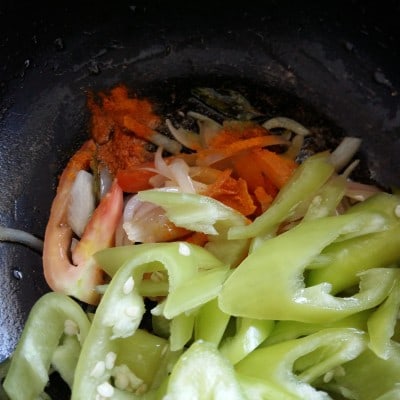 Once they are sautéed, add Turmeric and the capsicums, from this point till all elements are added, keep the fire low.
Add 1/2 a teaspoon of salt and chilli flecks, add a cup of water if you want the Capsicums to be soft, if you want a bit of crunch, don't add water but cook on low fire to avoid burning.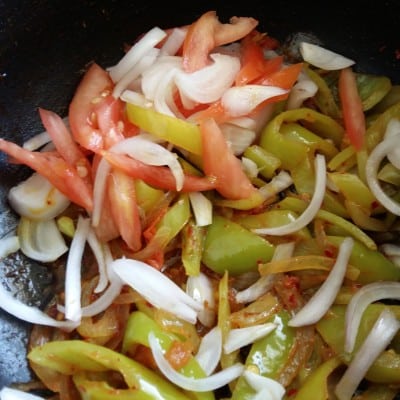 Once cooked add the left over Onions and Tomatoes. At this point, THE BURNER SHOULD BE  OFF.
Now this is pickle Srilankan style, add half of the pickle and make sure it doesn't overwhelm the curry. The reason you need to turn the stove off is if you add the pickle and let it cook, the curry becomes bitter, believe me, this is experience writing, turn the stove off before adding the pickle.

Gently mix the lime pickle into the Capsicum curry and before you close it with the lid give it a taste.
If you've enjoyed reading the blog so far please consider following me on instagram, islandsmile178 or go to the sidebar and click on subscribe,
you'll get an email alerting you of new posts.
Blogging has become a joy because of you and I thank you.