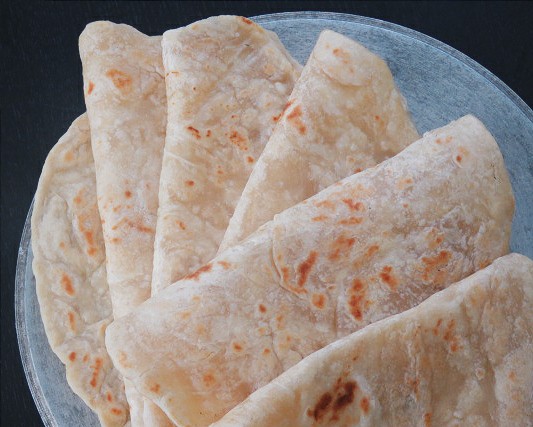 A very easy, soft roti/ Tortilla is a must have for all your curries and dishes you make. you won't need another recipe if you try this recipe.
Scroll down for a step-by-step guide on how to make your own Roti/Tortillas at home.
Stretch.. yawn….stretch and keep going…
Apologies for the blog not being active last week, can't give you the usual reasons, I was not on vacation or falling sick or any family emergencies, the reason for the silence is, schools out and the terrible four are at home which means I'm on 24-hour surveillance on the home front.
My whole blog posting schedule is gone, I'm struggling to find time, few minutes of peace and quiet to just sit down and write a few lines as well as acclimatizing myself to having all four of them in the mornings which is my blog writing time.
So this week I just shut down to get my home schedule organized, after all, family comes first.
For your amusement and understanding, let me write to you under what conditions I have to work, as I continue typing on the keyboard, I'm turning a blind eye and ear on, Durrah practising a song on the piano(pleasant enough), keeping one eye and ear on Raaya who is doing a version of "how to make a cake with play dough", she insists I watch and I'm trying my very best not to react to Waleed's girl screams in the background, big brother is pinching two sensitive parts of his chest(you know what they are) not just a pinch but the twist and pinch.
I will not react, I will not get my derriere off this chair until I finish this post or the new schedule will be dumped as well. yes, the school holidays are officially on.
And all that stretching you read at the beginning, that's the brain getting rebooted after a weeks break. 
Recipe-How to make soft roti

/ Tortillas at home.
You know what?
Ask your mom, grandmom, mother in law or your favorite aunt for a Roti/Tortilla recipe, they'll give you their favorite one and whatever easy recipe they give, you'll be working with the same four ingredients, flour, oil, water and Salt.
The variation happens when 
1. The amount of oil you add.
2. lukewarm, warm or hot water 
3. yeast or baking powder
So these Tortillas were done using the same basic ingredients and baking powder, they are quite soft and fold without breaking, they tend to be slightly thick, making it great for Shawarmas or wraps. Confession time, for the life of me I can't make a perfectly round roti, I've tried it for years and it never happens unless I use a plate, as a cut out. You will notice this by looking at the featured image.
8-9 medium-sized rotis
What you will need
3 and 1/2 cups of flour
1 teaspoon baking powder 
Salt
5-6 Tablespoons of oil 
1 cup warm water
Method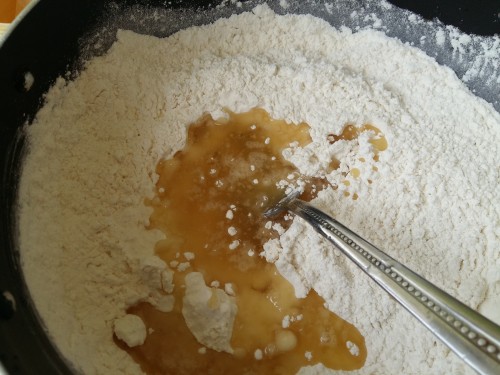 Mix the dry ingredients, flour, baking powder, salt and oil.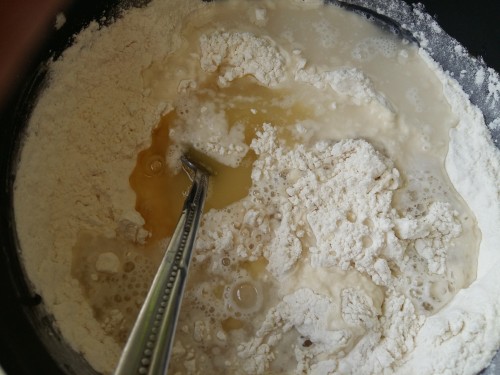 Pour in the water while using a fork to gently stir the ingredients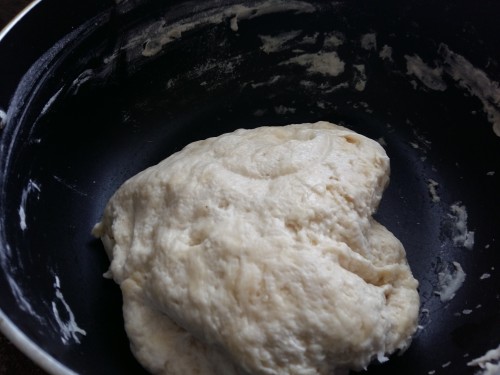 Start mixing and kneading with you hand for 2-3 minutes. the result should be a pliable dough. should you find the dough to be too sticky sprinkle a bit of flour and knead.
Once the dough is made, place in a bowl, cover and let it rest for at 10 minutes.
You will have to excuse me for not posting images from here on, I had oil and flour on both hands.
Once the dough is done, separate them into individual balls, the size of the Tortillas will depend on the size of the Tortillas you roll out.
Simultaneously, place a pan on low heat, brush a bit of oil on the pan while the pan heats make the dough into flat disks.make sure they are thin as you possibly can., cook both sides until golden. Once the Roti/ Tortillas are cool enough store them in an airtight container until dinner time. 
I used these Rotis for a spicy, Fajita style Beef curry,

If you've enjoyed the blog so far, please consider following me on Instagram, islandsmile178
[mpprecipe-recipe:57]
Save
Save
Save
Save
Save
Save
Save
Save
Save