Todays theme Bowl is Lunch.
let's plate up..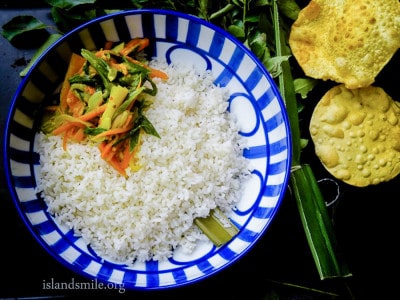 Start with a plate of Rice, if you are not familiar with Sri lankan food, Rice is a staple for lunch. how to cook rice is here
Followed by a spoonful of mixed vegetables cooked in coconut milk, I love to add spring onions to this recipe, find recipe here.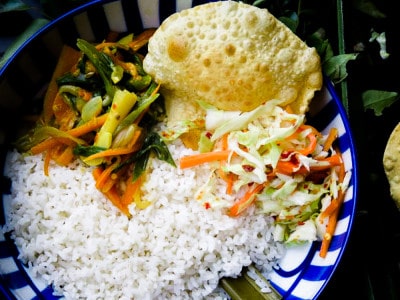 Next is a simple salad made from carrots and cabbage, half a teaspoon of vinegar, sugar adds flavour, salt to taste with flecks of chillies for heat. you can also replace it with your own salad.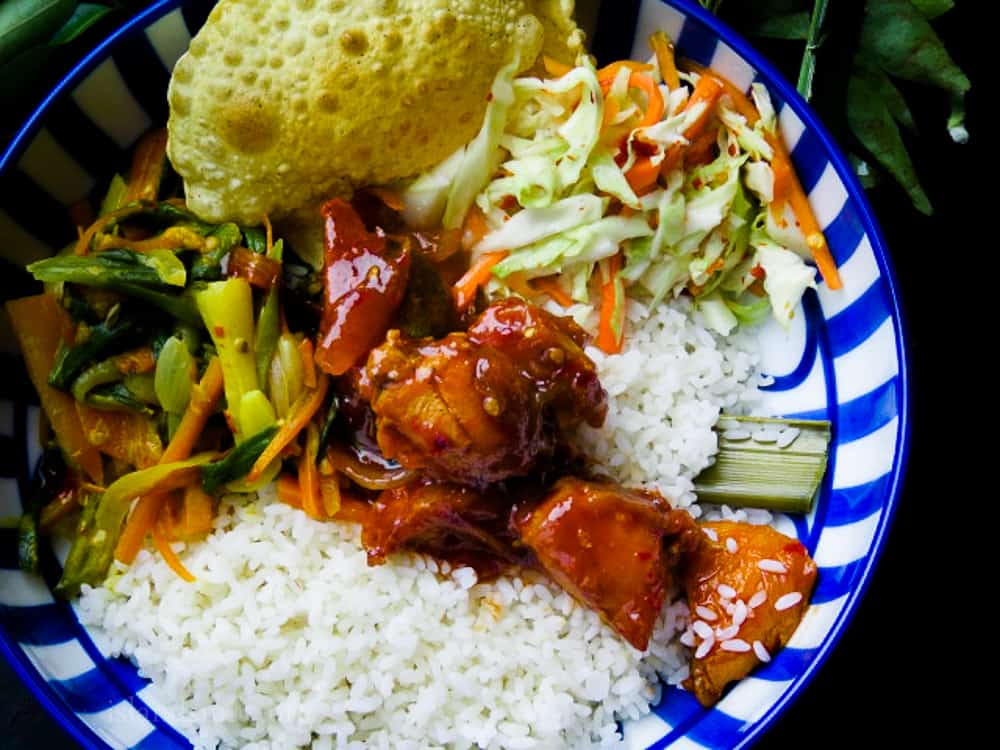 Honey glazed sesame chicken with extra gravy is next , find recipe here.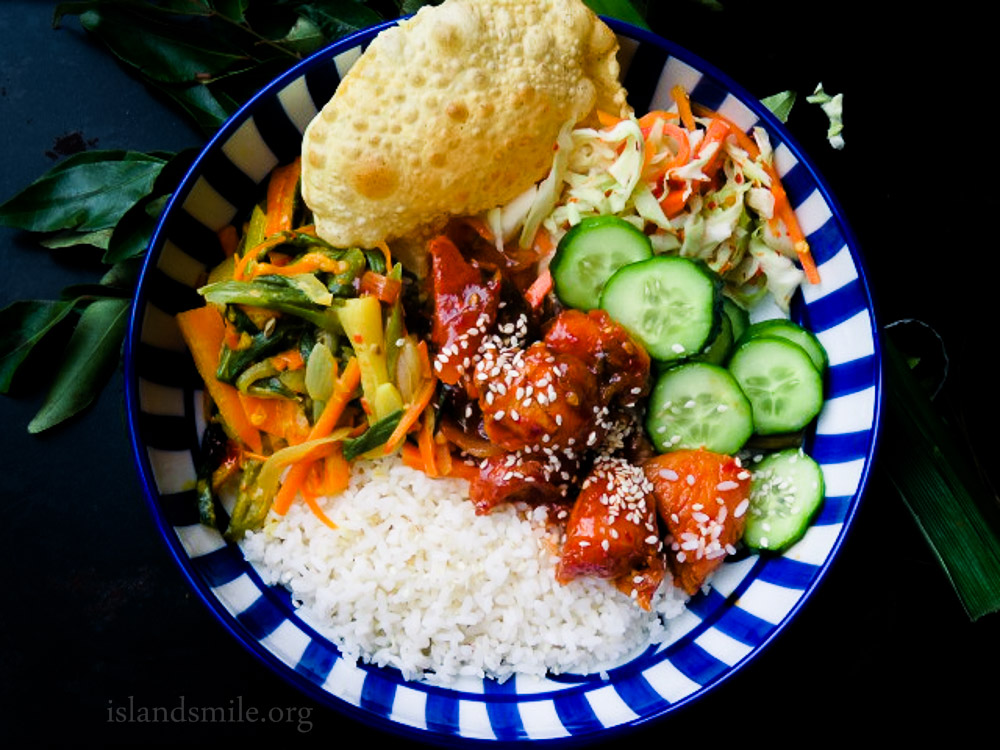 Slices of cucumber and Papadom and your Monday lunch is done.

Subscribe for post notification by adding your email to the subscription box on the side bar or follow me on instagram islandsmile178.