A simple how to make Malaysian/Indonesian Beef Rendang with a coating of delicious spices. Slightly crispy and spicy they can be a great appetizer or filling to an asian inspired Burgher but why not try it with Rice?
Follow the simple steps given below and find out how easy it is to make it.
Scroll down to Recipe time should you wish to avoid thoughts and life in general by Mama to the terrible four or you can read on..
Everyone has their favorite number, what's yours?
Number four, that's mine, I'm just stuck with it, the end and beginning, if you've read the blog so far, the answer is obvious but if you've stumbled here for the first time,
The number stands for my favorite little people under the sun( second to their dad of course).
Even if I should pick a random number to like, I just keep coming back to four, it's the number that chose me.
My reasons are simple often done without thought but today because I was thinking of fours….

Mornings and evenings, I make four cups of milk, everyday, the cups range from yellow, blue, pink and red but the number remains four, there's also the meals, three times a day, every day(can someone do the maths please).

School meals, four my friends, now if I nod and dance to the tune my babies play, I'll be making four different types of lunch boxes, I don't, they dance to mine so one type of school lunch box to all.

Everything has to be sorted out in piles of four, pairs of socks, shoes, clothes(washing, folding,storing), books, homework, my time, all in fours.
Every term, three times a year, I have four sets of parent teacher meeting to attend, now I do miss some of them only because some of these meetings clash with each other. it's the perfect excuse for the teachers.
Time-out comes in fours, it's the weirdest thing I start with sorting out two but end up in a four-way time-out because none of them can stay out of the other's business, You would ask me how a three-year old gets a time out, it usually starts with her,"I told you no?"and the other three going,"you just be quiet!", so it begins.
Picking up movies for the weekend, they vary from animations, action, funny to horror but the number remains four.
Traveling turns into a nightmare of choosing what to take and what not to take packed into you know what number.
Going out on weekends, I have four choices,(rock, paper, scissor it is).
It's an even number, nobody gets left out, on games, rides at parks, chores etc…
I get to taste four types of pizza toppings and ice cream flavors(unless everyone chooses chocolate).

I can go on and on…..*smiling*.
Recipe time
Full of spices, cooked in Coconut milk and Tamarind, it takes time(an hour) but worth the effort.

The cooking goes from low simmer in Coconut milk and ends with a Beef fry at the last stages.
Please keep in mind I'm using the most basic of spices which can be found at any given time in your pantry but the authentic Indonesian and Malaysian recipes will have a few ingredients that you might have difficulty getting your hands on( Galangal, Kafir lemon leaves)in a rush, the idea is to keep it basic but even in its simplest form, this Beef Rendang is delicious.

What you will need
(ingredients not included galangal, kafir lemon leaves, Star anise, toasted coconut)
1 kg of good Boneless beef
2 Large onions
3 cloves Garlic
2 tablespoon grated Ginger
1 teaspoon Turmeric
5-6 curry leaves
1 stem lemon grass
2 teaspoon chilli powder( or depending on how much spicy you want it)
3 Tablespoons of Oil
2 teaspoon Coriander powder
1/2 a Cinnamon stick
2-3 cloves
3 cardamom pods
1 lemon grass
2 teaspoons of Salt
2 cup thick Coconut Milk
4 tablespoons of Tamarind juice
1 tablespoon of Sugar
Method
Blitz the Onion, Garlic,Ginger and chillies in a blender, add a little Coconut Milk to make it easier.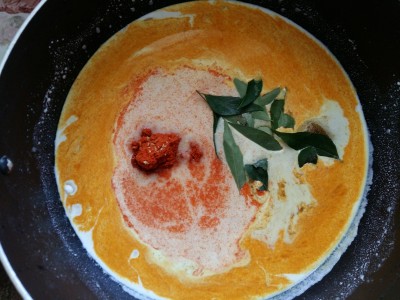 In a Pan add the blended paste and all other ingredients, including the Coconut Milk.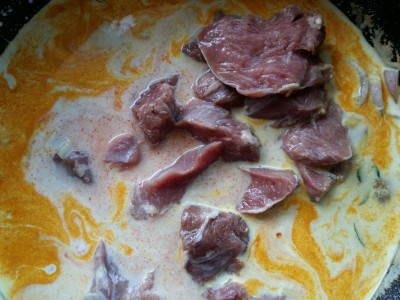 On medium heat, add meat into the Pan and cover, let it simmer, until the Coconut milk is reduced.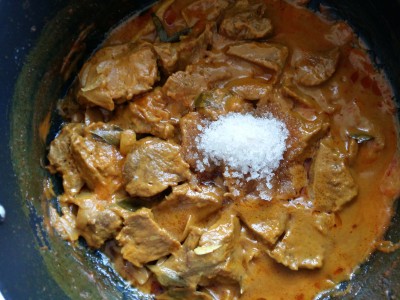 As the milk decreases, you will find that the beef starts to fry in oil separated from the Coconut milk , add the sugar and let it fry.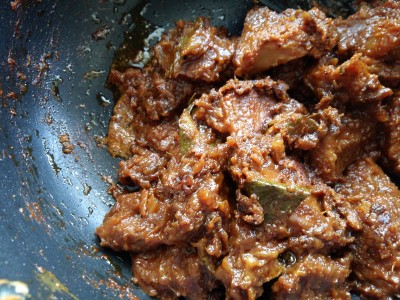 In the end of the cooking process, you'll be left with a very dry Curry. Always do a taste check.

Hope you have a wonderful weekend.
Jehan

Subscribe for post notification or follow me on Instagram, islandsmile178.