Easy lunch bowl with fresh spring onion salad, Cucumbers, Mushroom stir fry, Potatoes cooked in coconut milk and Spicy Omelette on the side.
Wait. stop, Can we go back to 2880 minutes back in time, I feel every second of the ticking time, Monday through Friday and just as Saturday begins it feels like the clock is doing a fast forward move on me.
Breathe, Balance, I need to find balance, now the scales are tipping toward mind and body overload.
Recipe time
Somewhere in one of my earlier posts, I might have mentioned my addiction to gravy in my food.
My plate is not pretty, Think of floodings and floating debris and as much as I enjoyed plating this bowl, my only regret is not having submerged food, so if you're like me, I suggest having some gravy ready on the side.
.let's plate up…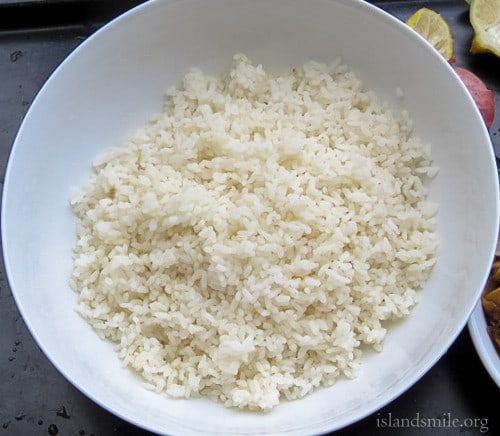 Bowl of rice.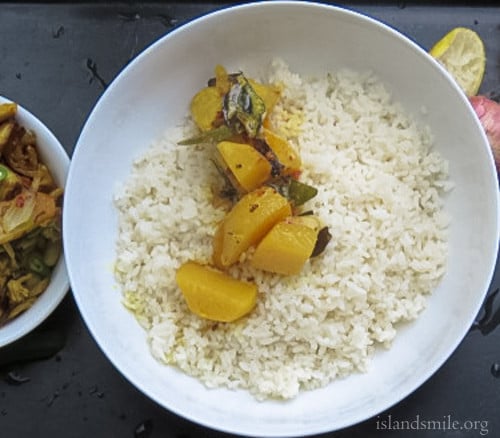 With Potatoes cooked in Coconut milk. find recipe here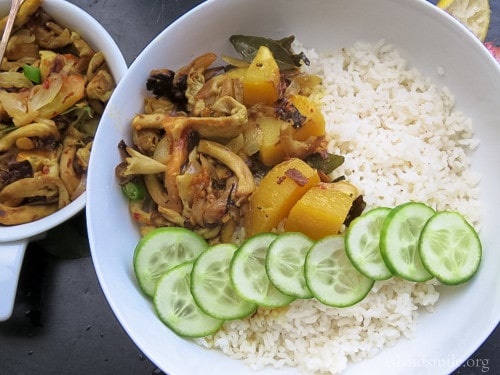 Followed by Cucumbers( we love our cucumber, you'll find them garnishing most of the meals) and stir fried Mushroom, find recipe here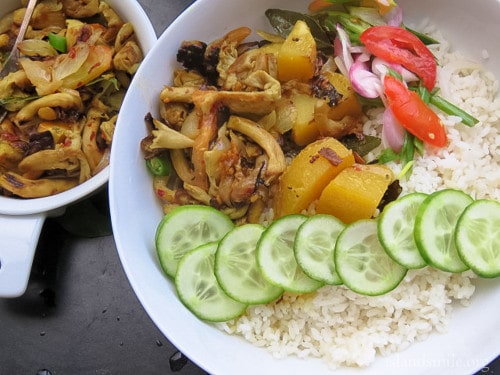 Add your favorite salads or a simple mix of Spring onions, shallots and Tomatoes.
A spicy omelette and you"re done, don't forget the gravy.
Until next Monday.