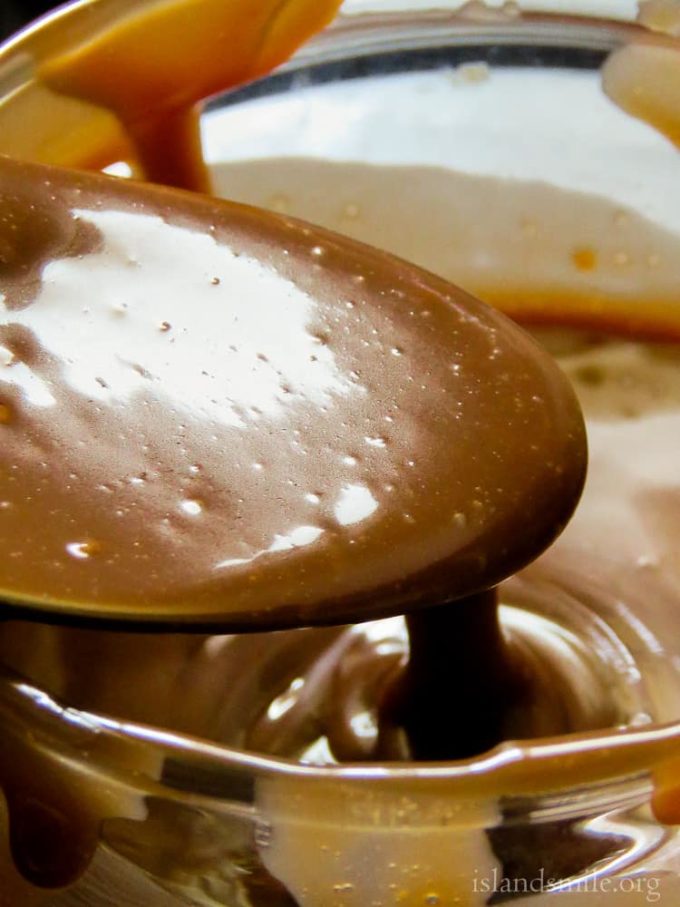 easy condensed milk hot fudge sauce.
The best and the fastest fudge sauce you'll make.
Ditch the store-bought version and replace it with a thicker, smoother chocolate sauce that tastes good on anything.
This post contains affiliate links where at no additional costs to you, I will earn a commision if you click through and make a purchase.
This DIY hot fudge sauce recipe is definitely going to be a favorite with the family.

Not only is it richer, smoother, thicker but you get all these in a chocolate sauce using just 3 ingredients, a bowl, microwave and 3-5 minutes of your time.
It's an all in one bowl, a few turns around the microwave. there is absolutely no way you'll fail with this rich, creamy and smooth chocolate sauce topping made right at home.
5 easy ways to use homemade fudge sauce.
You can drizzle over your favorite ice cream, yes, even chocolate over chocolate.

Serve it as a dip for strawberries or any type of fruit.

Elevate any type of sweet dessert pouring a few spoonfuls of this chocolate sauce, you won't regret it.

Use the chocolate sauce as an easy chocolate frosting over a cake.

what about a quick morning breakfast with a drizzle of the sauce over toasted bread, store-bought croissants or coco buns(kibula banis)?
Just make sure not to overindulge with the sauce, it is quite sweet and a little goes a long way.
Hi there,
Thank you for stopping by, I hope you make this recipe for your family.
If you enjoyed it, please let me know, if you feel the recipe needs a few tweaks, even then, drop me a message.
I am on almost all the social media you are in and you can find me, on Facebook, Twitter, Instagram and Pinterest.
You can keep track of new recipes by liking or following the blog social media profiles but life happens and I do forget to update them sometimes.
If you've found the recipes posted here are helpful in any way, then please subscribe to the blog, this is the only reliable way that I can keep in touch with you.
Thank you again for your time and don't forget, Subscribe for new recipe updates!
Save the recipe to your favorite Pinterest board!
Knowing how to make a good hot fudge sauce is never a waste of time, especially when the sauce turns out to be better than store-bought squeeze bottles.
True, you'll never achieve the taste of a store-bought fudge sauce but I'll always favor a basic homemade version because I know there are no extra additives.
What to do with leftover fudge sauce you want to get rid of quickly.
Once we were done with drizzling the sauce over practically everything and I needed to get rid of the last bit.
I poured it over foil, added whatever nuts were available and baked at 170 to 5-10 minutes or until firm, left it to cool in the freezer for two hours.
What I got was gooey, sticky pieces that tasted like chocolate toffee. they were quite sticky but got the job of being wolfed down by my kids in minutes.
keep in mind to leave them in the freezer if you have any leftovers, as they tend to melt in your hands.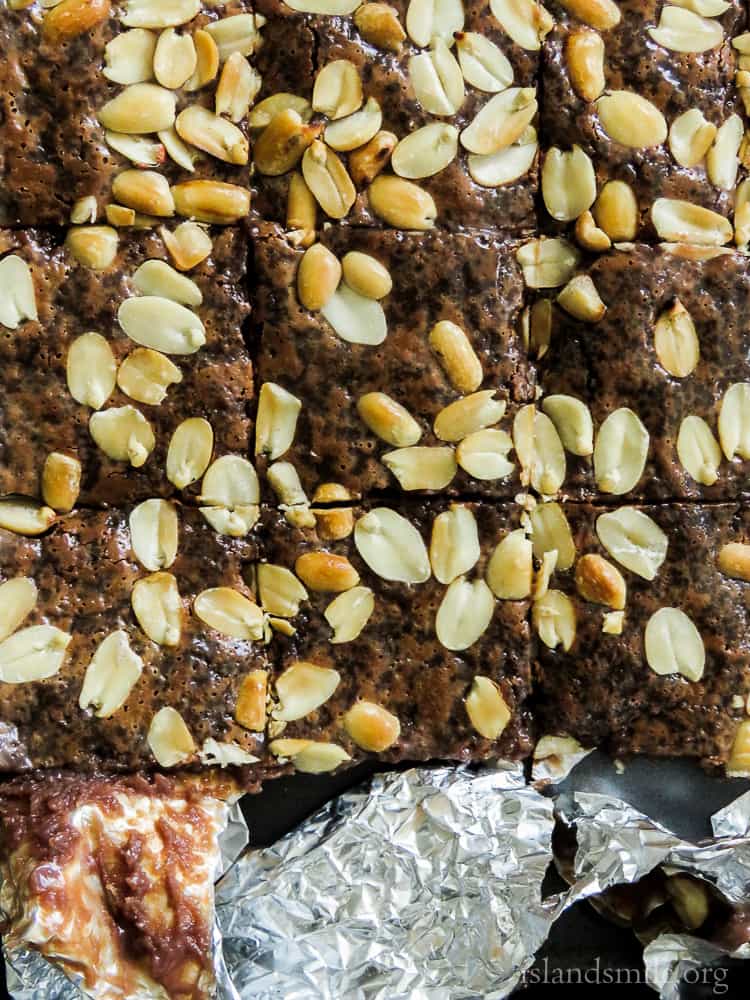 Why I chose cooking chocolate instead of chocolate chip for the fudge sauce.
If you are wondering what I mean by cooking chocolate, these are large bars of chocolate used for cakes and ganache.
I like how smooth the sauce turns out once melted and of course, over here it is far cheaper to buy the latter than chocolate chips.

It actually suits my need and budget as I do tend to have a chocolate bar any time at home for baking purposes.
Making different flavors of the same fudge sauce.
If you love dark chocolate and want a slight bitterness to the sauce then add 1/2 a cup of dark chocolate while reducing 1/2 cup of milk chocolate.
If you want a coffee flavor then try adding 1/2 teaspoon of instant coffee into the recipe adjust as per your taste.
easy condensed milk
hot fudge sauce
(DIY recipe).
Please make sure to read the recipe instructions carefully to avoid mistakes.
Ingredients
Ingredients mentioned below use standard measuring cups and spoons.
1 can of condensed milk(small, choose according to your need if it's a large crowd use the large tin)
1 cup semi-sweet chocolate chip or cooking milk chocolate
2 tablespoons of Butter
1 teaspoon Vanilla extract
2-3 tablespoons of water
Method
Use a medium-sized glass bowl or microwave container for the recipe.
Add chocolate and butter to the bowl and microwave for 2 minutes to melt.
Once the butter melts completely and the chocolate is slightly soft, pour in the condensed milk, water to the bowl.
Microwave all ingredients for 3-4 minutes, not at once but a minute at a time, taking the bowl out to stir and combine after each minute until all ingredients are mixed well.
Store in airtight container and place it in the refrigerator until further use, when using the sauce slightly reheat in the microwave.
Easy condensed milk recipe to try.
Condensed milk baked caramel pudding.
Have you made this recipe?
Please don't forget to rate the recipe on the recipe card so other readers find it helpful and show me your recipe by tagging me #islandsmile178 on Instagram.
Yield: 4
Easy condensed milk hot fudge sauce (diy recipe).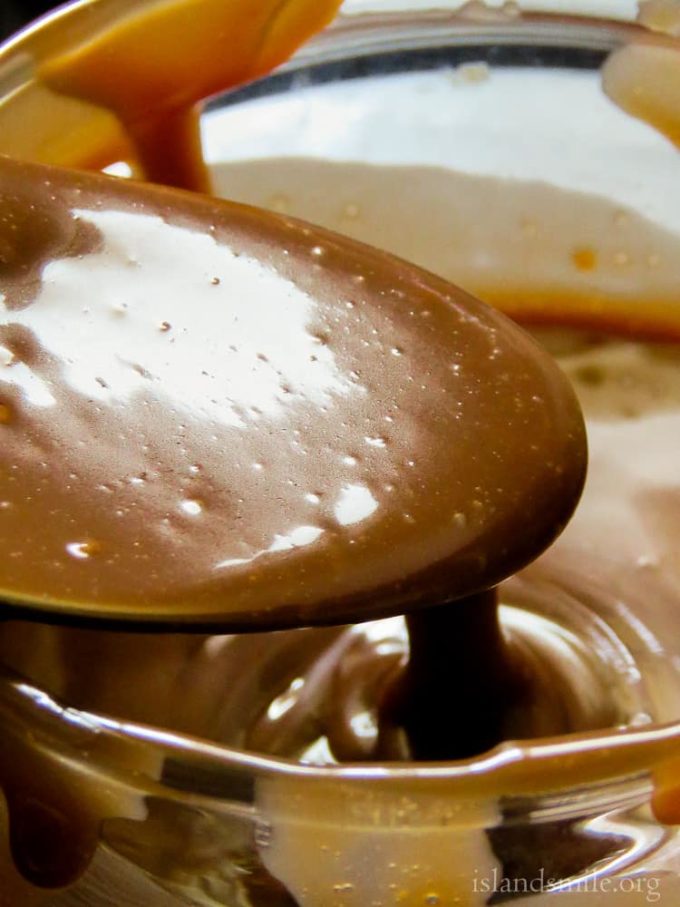 EASY CONDENSED MILK HOT FUDGE SAUCE. THE BEST AND THE FASTEST FUDGE SAUCE YOU'LL MAKE. DITCH THE STORE-BOUGHT VERSION AND REPLACE IT WITH A THICKER, SMOOTHER CHOCOLATE SAUCE THAT TASTES GOOD ON ANYTHING.
Instructions
Use a medium-sized glass bowl or microwave container for the recipe.
Add chocolate and butter to the bowl and microwave for 2 minutes to melt.
Once the butter melts completely and the chocolate is slightly soft, pour in the condensed milk, water to the bowl.
Microwave all ingredients for 3-4 minutes, not at once but a minute at a time, taking the bowl out to stir and combine after each minute until all ingredients are mixed well.
Store in airtight container and Place it in the refrigerator until further use, when using the sauce slightly reheat in the microwave