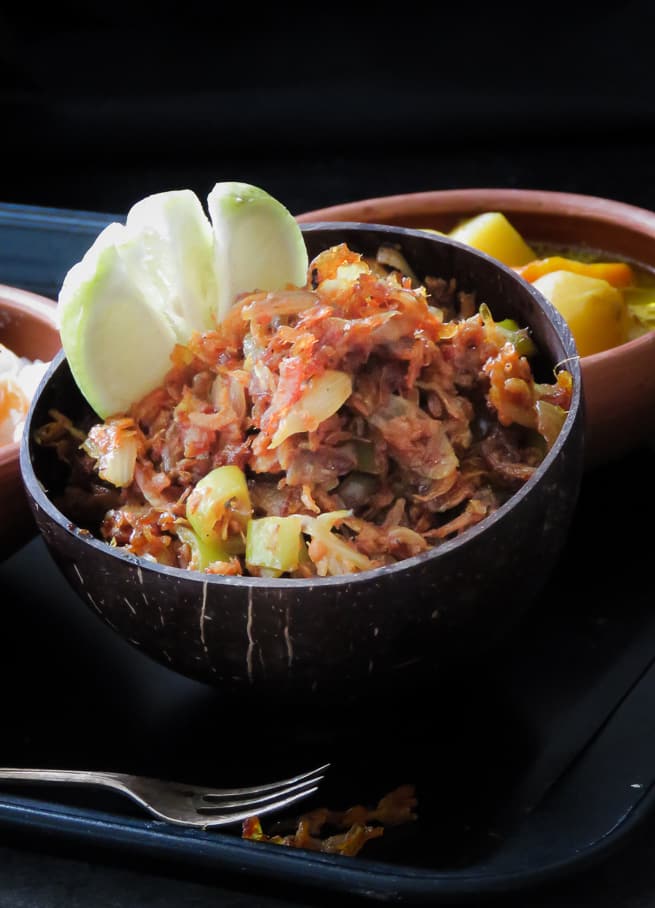 Using dry shrimps(kunisso), Peppers and Onions, you can try this simple Srilankan dish, it's easy and takes less than Fifteen minutes to prepare.
Scroll down to Recipe time should you wish to avoid thoughts and life in general by Mama to the terrible four or you can read on..
Today is the last day of school.
Need I say more of my thoughts or does the sentence above give you a clue of the anxiety I'm feeling having all four of them home for thirty days?
Thirty Days!!

I wish I could explain all the tiny details multiplied into four that's making me write these words but let me just clue you in, some days, it literally takes seconds to go from quiet to ear-splitting screams(courtesy of number 3 and 4).
Remember the agreement between the boys on my last post?
It still stands but don't forget, there's four and the possibilities of how, which two will begin are endless. And cuteness brings her own brand of trouble, she's learnt and fine tuned her skills into an art form, she's able to get a reaction out of him(10)every single time, the best part is he(10)gets blamed for making her cry(doesn't matter that she started(4) it in the first place).
But when they get along  and forget to be the terrible four, they really are the coolest kids to hang around especially when all of them have their dad's sense of humor to some degree( do I sound contradictory?, what can I say, I think it's a mom thing, all the better to confuse those near and dear to us).
Now as I was writing earlier, being the last day means it's the day they get their report card and my day to prepare and deliver"you can do better lecture". Every year I'll wait home patiently while they bring home the reports of doom and then give my blah blah blah(I'm sure this is what eldest one's are thinking)so this time I had the brilliant idea of picking them up from school *I've got my evil smile in place*.
I thought it would be the perfect time for the no escape, no choice but to listen lecture(think of me doing the witches cackle please). Before you even begin wondering, I want you to know, I did tell the kids I'm going to write some version about this episode on the blog, he(10)had no problem because the little guy had done well on his own, he(14)wanted it mentioned that he tried his very best and she(15)was o.k as long as the writing spot light was shining not just on her but on all three. so there, I am not as mean as I show the world with my evil grin and witches cackle.
On a serious note, I like to add it wasn't fun listening to myself, truly, do you really think we moms enjoy pestering our kids while all they want to do is enjoy their holiday, playing outside or going on a cartoon binge?
The blah, blahs are meant to make them aware that they are accountable to us and we care enough to be a nuisance in their lives when it comes to education.
It's not that we expect them to be brilliant in their studies, how they do in school, the scores, the averages doesn't matter as much as the social skills they learn in life or having the common sense to figure out a solution or making mistakes but learning something from them and moving on, I can go on but this I feel  might be another blah, so let me sign off while I have your attention.
Hope you have a wonderful weekend and let's meet again on my Monday post. 
Recipe time
Before you begin, please make sure to read the complete recipe at least once.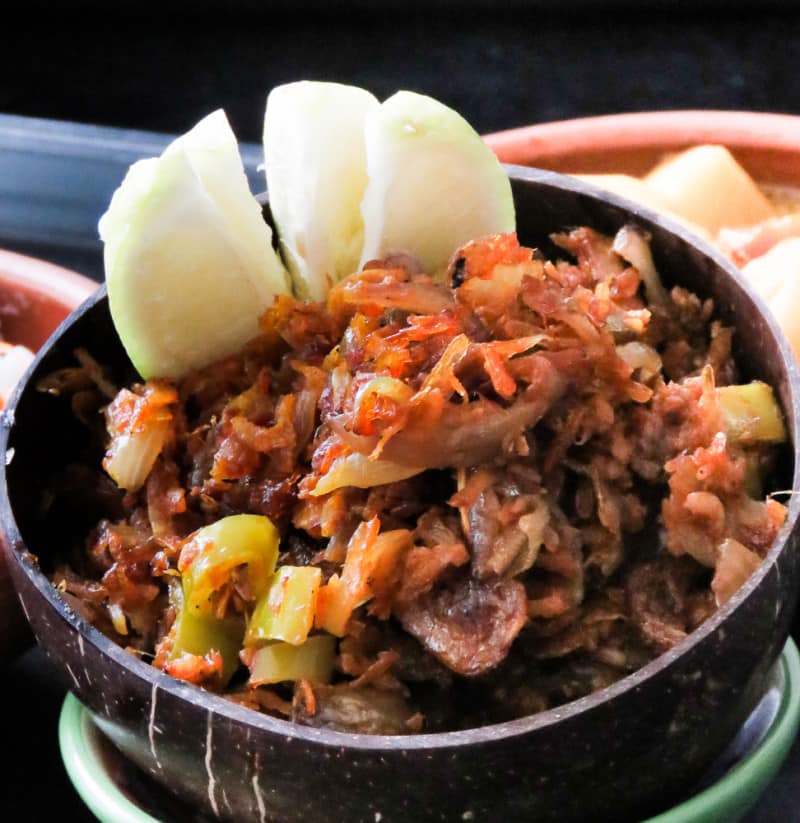 What you will need
250g of dried shrimp( you can choose to add more depending on your preference and if you are wondering where to buy them, I'm sure you'll find them at the Asian shops in your country)
3 large onions sliced thin
2-3 Capsicums(Peppers)sliced into preferred size
4-5 Curry leaves
Salt
1/2 teaspoon Turmeric
1 Teaspoon Chilli Powder
3-4 Tablespoons of Oil
A dash of lime when  serving.
Method
keep in mind that the main three ingredients cook within a few minutes, make sure you start with the one's that needs to cook the longest.
On medium heat cook the sliced Onions, once they turn slightly transparent include the curry leaves and the Turmeric powder.
Follow it by adding the Capsicums and then the Chilli Powder and a pinch of Salt(careful with the salt as the shrimps already have salt in it).
Cook until golden Brown, squeeze a bit of lime juice in to it, add salt if necessary and you're done.
[mpprecipe-recipe:23]