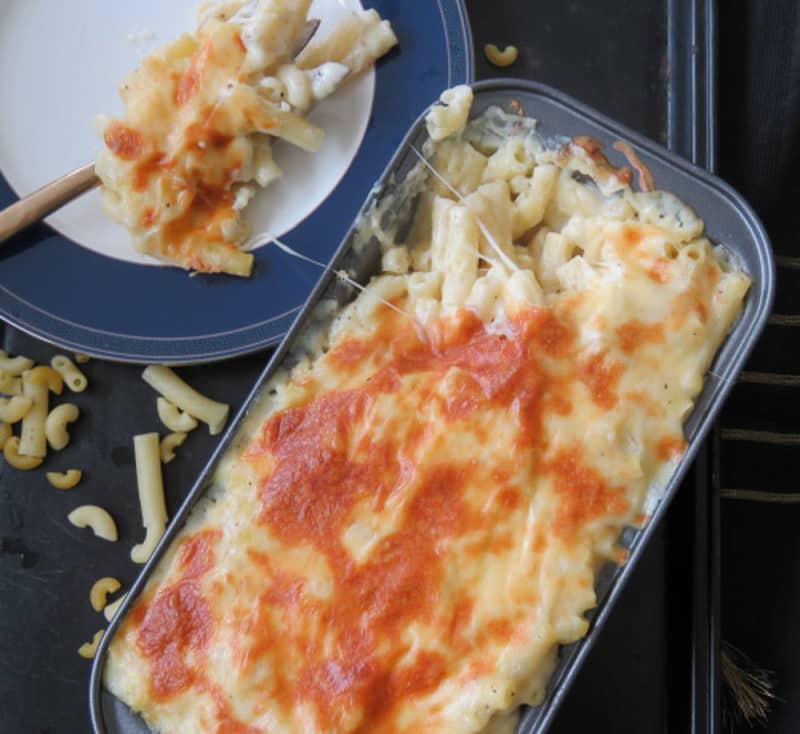 With just a few basic step by step instructions on how to make Mac and cheese, you can make America's ultimate comfort food, cooked in a creamy sauce with cheese and then topped with mozzarella cheese, I can guarantee you, there will be no left overs with the kids loving every delicious spoonful of it.
Scroll down to Recipe time should you wish to avoid thoughts and life in general by Mama to the terrible four or you can read on..
I want to hide from my kids,
I really do.
Mind you, not for long, just for a few hours.

I need to survive Twenty more days, My favorite pastime is counting hours and days until they all leave home early, happy, waving……to School.
As much as the terrible four amuse me and keep me entertained,  I'm faced with more and more instances where I just want to scream. One of these days I just might. wouldn't that be a sight, their mom who usually is calm screaming, the only thing stopping me is, they'll never forget it and never let me forget.
I've tried having a few minutes of quiet by keeping a door between them and me, a few seconds of quiet bliss but then,
"Mama, Waleed is calling me a Donkey", she(3)screams.
"I didn't call her a Donkey", he(7)screams.
"Waleed, don't call her a Donkey", I scream through the door.
And then,"Did I call you a Donkey?, don't tell lies, you Monkey!!"
Their name calling runs towards animals and a variety of not so flattering animals at that. the youngest is the worst, every opportunity she gets.

It also seems like I'm cooking 24/7, there seems to be a shortage of food around the house, the past few days I've done more grocery runs than usual and the cooking never stops.
Sometimes I wake up to Waleed on top of me crooning," what's for breakfast mama?" ( crooning because he knows I need to wake up to quiet,zen like surroundings).

"Mama, what's there to eat?"
"I'm hungry, can you make something"
"I want something to eat"
On and on it goes, does it sound like I'm complaining? Noooo, just stating facts.
School holidays, please, please be over, I desperately need a break, silence, quiet time, until then let me survive the Twenty days without a nervous breakdown.

Recipe time
If there was a recipe I was bullied and pestered to learn it was Mac n' Cheese. And the biggest pest was my eldest, Durrah, so I learnt with a few disasters along the way(can you have a disaster when cheese is involved?).
What you will need
2 Tablespoon oil
Salt
1 packet of elbow Macaroni 
6 tablespoons of Butter
1/2 cup of flour
1 and 1/2 cup of milk
1 teaspoon Pepper
1 cup of grated cheddar cheese (if not more)
1 cup Mozzarella cheese 
Method
Boil water with Salt and 2 tablespoons of oil, add the Macaroni and let it cook, if the cooking instructions in the package says 12 minutes, cook for 9, this usually stops the Macaroni over cooking.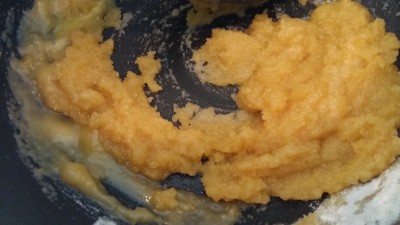 In a separate pan, under low fire melt the butter.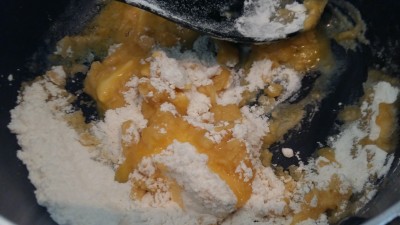 Once the Butter melts add the flour and stir, making a roux.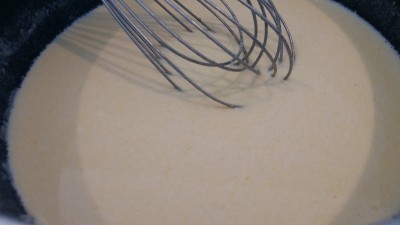 Gently add the Milk into the roux and stir well. you should have a Pancake mixture consistency.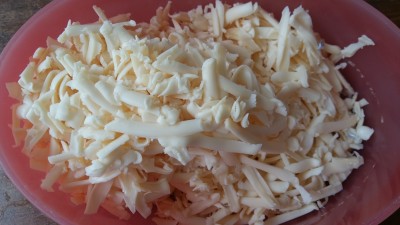 I'm using the usual cheddar cheese here when it calls for sharp cheddar cheese, the reason? You might have a hard time finding sharp cheddar in Sri lanka.
Mix in the Macaroni, Pepper and Salt, taste the sauce, since you are not using sharp cheddar, you have to add salt to a point where you taste it, don't over do it but if you don't taste the Salt, your Mac and cheese will be bland.(trial and error results).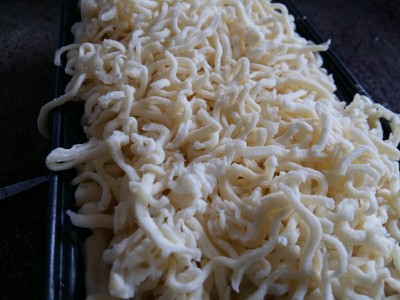 Pour the Macaroni into a baking pan and top it off with Mozzarella Cheese.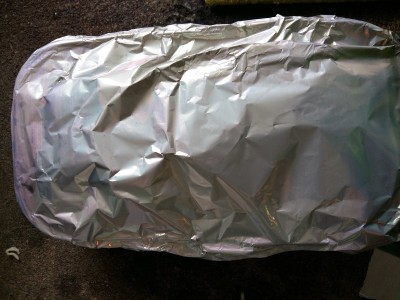 Cover the baking dish with foil. Preheat oven to 375 degrees F(170 degrees C). Total baking time is 25 minutes. Bake for 20 minutes with the foil on.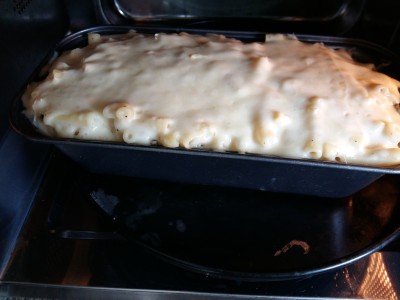 Remove the foil at the last 5-3 minutes, so the Mozzarella cheese melts to perfection. keep an eye that you don't burn the layer of cheese.

[mpprecipe-recipe:15]