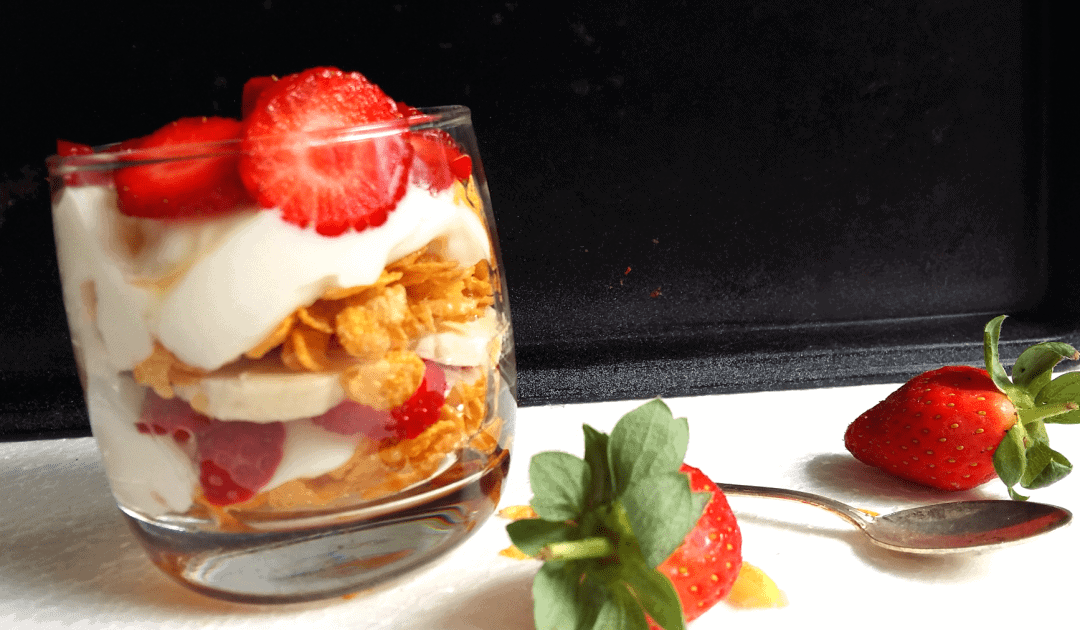 Breakfast can be quite a chore, especially when you have to do it daily.
Choosing what to make for breakfast actually causes stress headache but the real issue would be giving the kids something they'll enjoy.
So in an attempt to add variety and the ever present complaint about breakfast with bread or Oatmeal Porridge ( which usually ends up in garbage). 
I tend to improvise on making the morning meal a little bit, shall we say interesting. It's time for the kids to wonder "Hmm…what's mama up to?
because breakfast time tends to be creative as well as experimental with me.
If it's a hit, I usually get a thumbs up or a little bit of advice on what I could have done better. 
Today being Labor Day in Sri lanka, I wanted to be done with it in a rush and keep the washing and cleaning to a minimum.
And with these in mind, I came up with the breakfast Parfait.
Yes, you can say it, " here she goes with her quick fixes. 
 Now before going ahead with the recipe, please make sure to read
kids Input- which are basically my kids advice on how it could have been better.
Kids Input
Reduce the Yogurt
What you will need
 Vanilla Yogurt
Any type of Cornflakes
Strawberries
Bananas
Honey (healthy option) or Treacle 
 Method
It's all a matter of layers, you start with a crunchy cornflakes layer, I prefer the honey flavor.
 The second layer is a tablespoon of smooth Yogurt.
The third layer is sliced juicy, fresh strawberries.
 Then comes a layer of bananas.
 A layer of crunch.
A dollop of yogurt.
A round of fruits, ignore the lime please, nothing to do with the parfait but prettify it.
Drizzle me, no.. shower me in sweetness and enjoy !